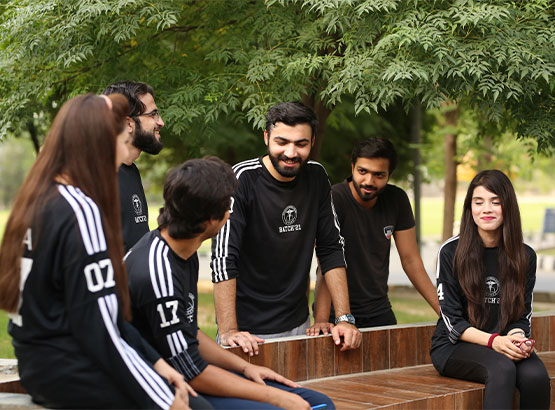 The Co-curricular Program is provided in order to provide the student cohort with a holistic educational experience. Every CPMC student has the access to the facilities and opportunities of all extracurricular activities present on campus.
This policy establishes an effective framework for managing extracurricular activities of CPMC, which is organized and monitored by some committees, enabling all students to get involved in any of the following extracurricular activities:
1. Patient Welfare Committee
a. Central Park Blood Donor Society
b. Patient Welfare Society
2. Sports Committee
3. Arts & Literary Committee
Each committee contain members from faculty as well as students, who are also actively participating in these committees.
Funding for co-curricular activities is provided by the CPMC administration but the percentage and amount will be decided by the administration depending upon need and availability of funds.
Any student needs any assistance regarding extracurricular activities will contact the coordinator of respective committee and the coordinator will discuss the support needed by the students with dean and principal of college. Then they will arrange technical support needed according to funds availability and urgency of that matter. For example, the arrangement of trainer or coach.
Compliance, monitoring and review
Committee chairperson will be responsible to manage and arrange the events of that committee throughout the year.
Committee members will choose secretory from students, who will ensure participation of students and manage participants in different events.
Committee coordinator will prepare report about the event at the end and maintain a record of that and also submit a copy of it to Dean's office.
Reporting
Class representatives of each class will report any issue to committee secretory or committee members. Committee secretory and committee members will report all issue to committee chairperson.
If needed all issues will be conveyed to the Dean by committee chairperson.