CPMC is providing students with an innovative method of learning through Flip Class. It provides sufficient time and space for students to explore and experiment, to practice and analyze, and to acquire a thorough understanding of a particular topic. Flipped classrooms assist students in the development of critical and higher order thinking skills.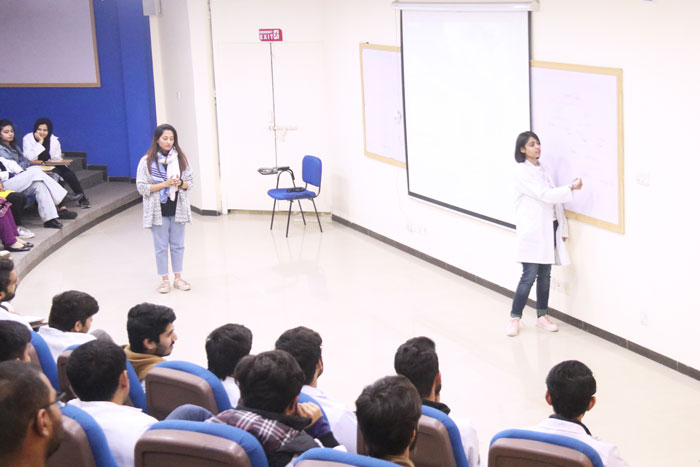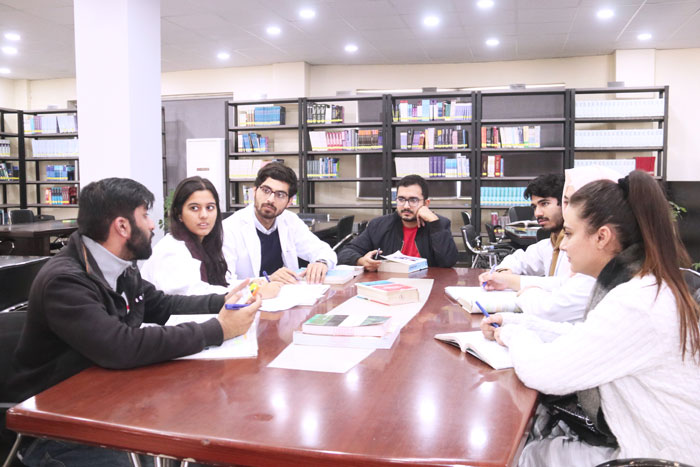 CPMC's vision for team-based learning is to foster critical thinking and teamwork. Team-based learning has been implemented as an innovative method of instruction and education. It teaches students through active team discussion, which improves problem-solving through collaboration, tolerance, and peer respect through mentoring.
CPMC offers PBL as a way to develop problem-solving, self-directed learning, teamwork, and intrinsic motivation. PBL is a novel approach to developing critical thinking skills.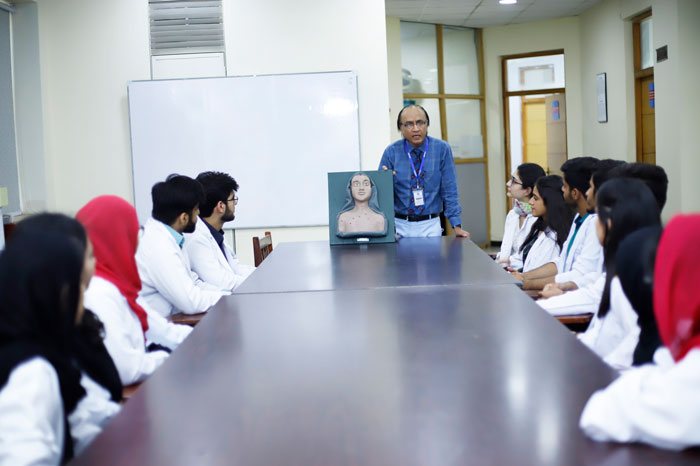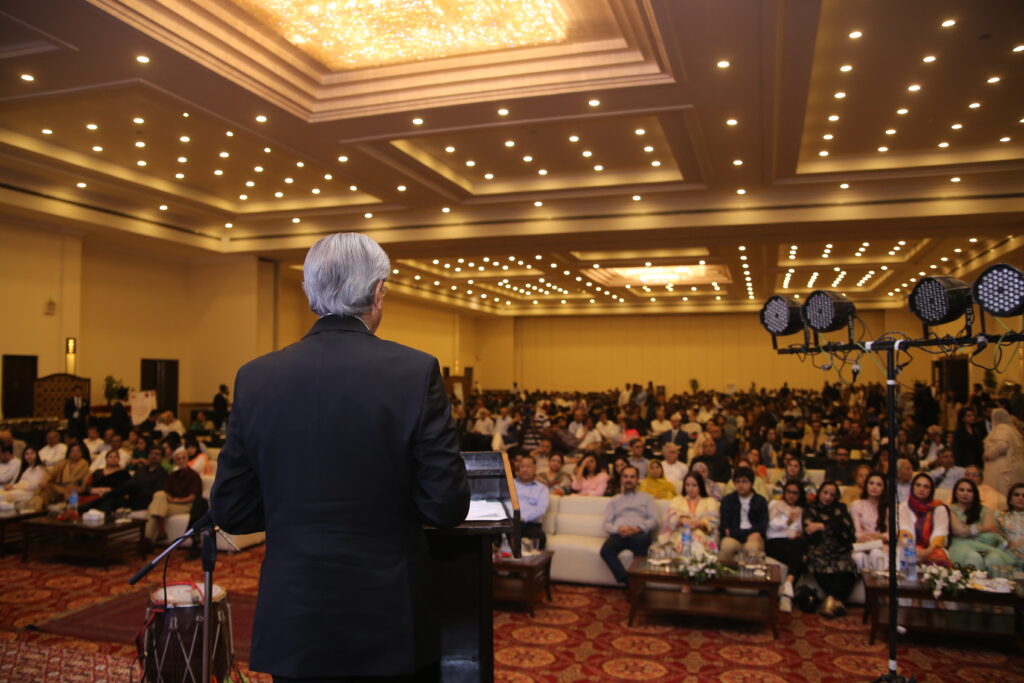 CPMC is implementing a variety of promotional strategies and techniques to reinforce its message in the minds of students and health care professionals in a global environment that is both dynamic and frequently changing. The purpose of seminars is to help students increase their knowledge and comprehension of a particular subject.
EARLY CLINICAL EXPOSURE PROGRAM
We have introduced an early clinical exposure program into our curriculum, in order to facilitate the students to understand the application of basic sciences in clinical practice and aid in effective learning of clinical skills. Early clinical exposure is an opportunity for the students to see the illness from the patient's perspective. Moreover, it is a platform for students to improve their communication skills and get initiated into inculcating professionalism at a very early stage of their medical education.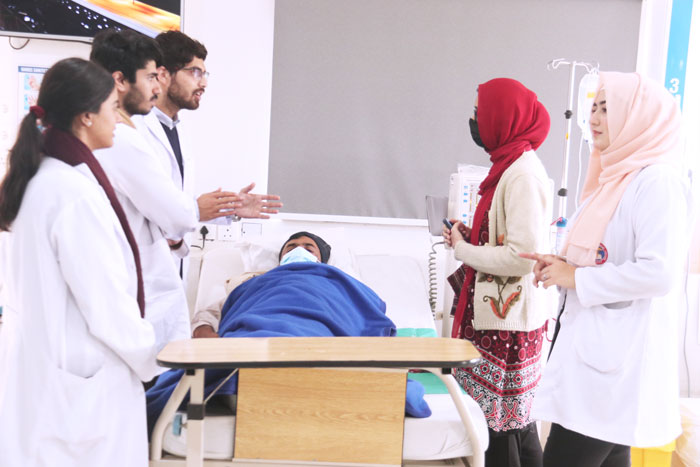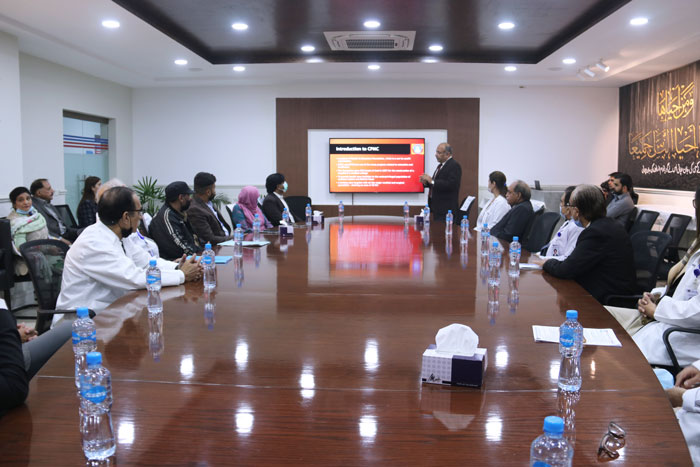 CLINICO BASIC & CLINICO PATHOLOGICAL CONFERENCES
The clinic pathological conference, also known as CPC, aims to improve students' fundamental knowledge as well as their problem-solving and analytical abilities. It is a regular feature at CPMC. This instructional tool assists students in illustrating the logical, measured evaluation of a differential diagnosis used to assess patients. In this regard, a multidisciplinary strategy is employed to foster critical thinking.
Journal Club is an innovative method for learning the most recent medical research and teaching evaluation skills. Journal club meetings are incorporated into the CPMC curriculum so that students can gain extraordinary exposure and maintain their research abilities.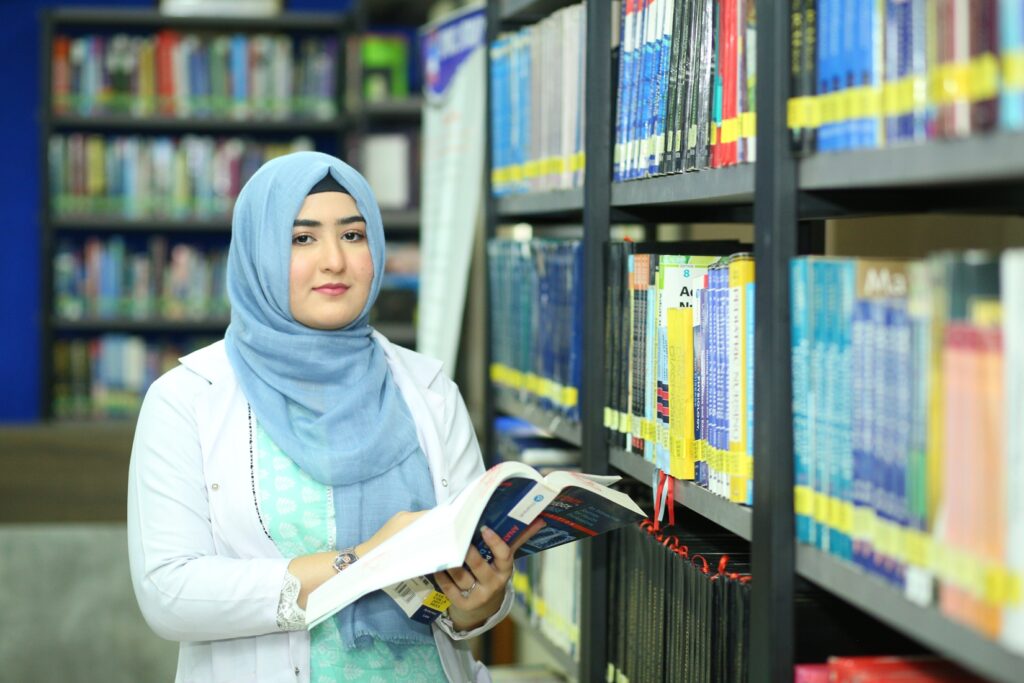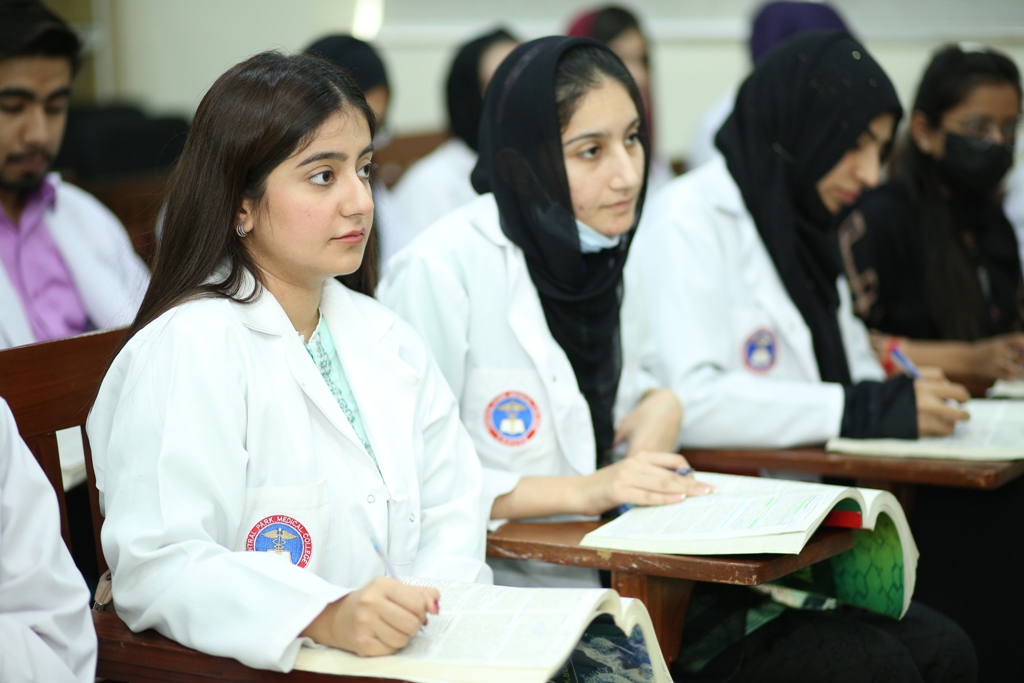 Students at CPMC are motivated to conduct research. It aims to improve research culture among both faculty and students. It has an operational Institutional Review Board that approves ethical research and student research societies. Participation in research can give students a deeper understanding of medical science and the opportunity to acquire valuable skills, such as the ability to interpret research findings and papers. Freshmen through seniors are required to complete a comprehensive understanding to research methodologies throughout their academic years.
CPMC offers PAL in small groups to promote active learning. PAL activities include professional teachers from similar social groups who assist students in learning based on the concept of "learning by teaching". The framework provided by PAL activities allows students to practice and develop their healthcare and teaching skills. Through the contribution of diverse student experiences and the utilization of shared resources, students learn from and with one another. CPMC has a culture that encourages students' public speaking and confidence. Students are encouraged to present various topics, in order to demonstrate their intelligence and self-confidence through the use of various audiovisual tools.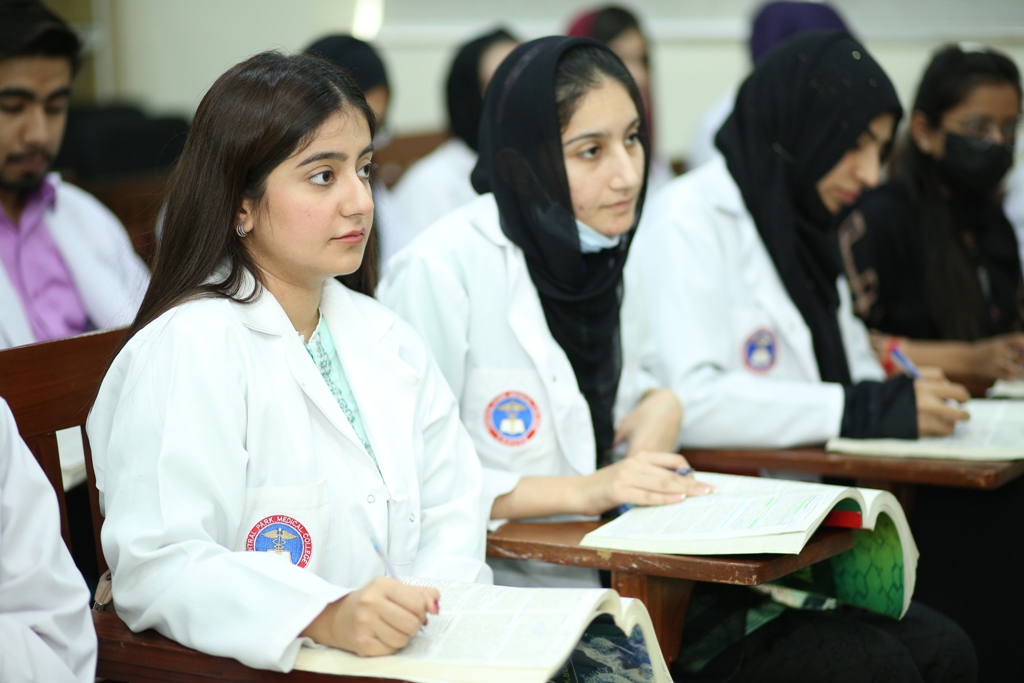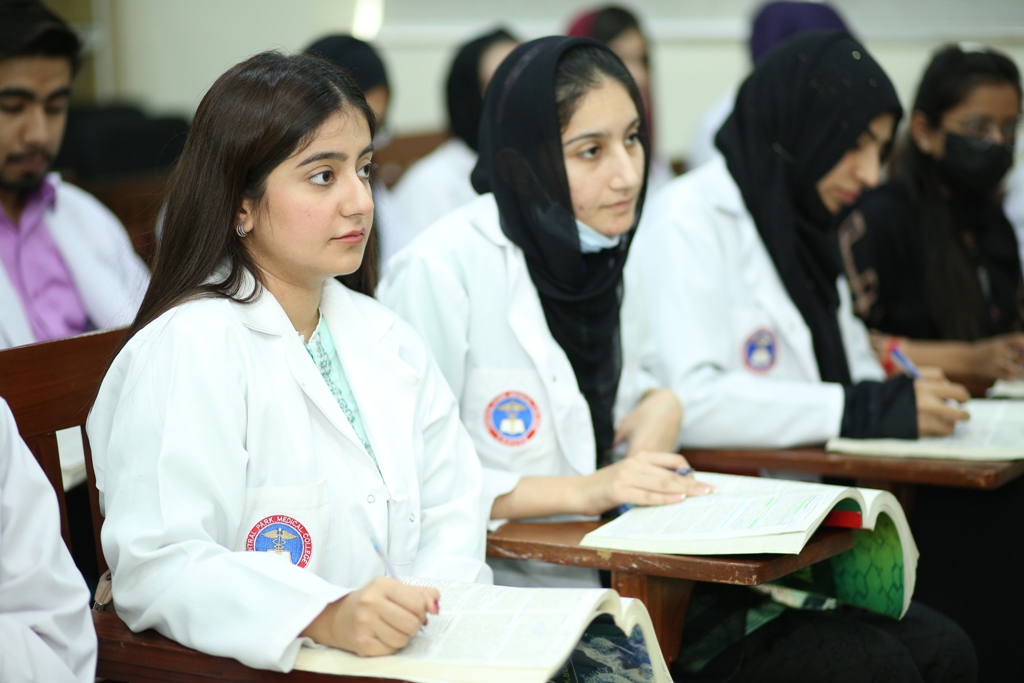 The CPMC has a vision to develop students' critical thinking, and our faculty has utilized Case-Based Learning since its inception. The case-based approach engages students in the discussion of particular scenarios that resemble or are typical of real-world examples. This method is learner-centered, with participants engaging in intense interaction as they build their knowledge and examine the case as a group. CPMC is affiliated with a 600-bed, well-equipped teaching hospital (CPTH) that has a diverse patient pool across all departments. Bedside instruction is used to expose students from an early years to real-world learning. Educators, who are  experienced physicians or healthcare professionals, instruct students at the bedside of a patient in a hospital or clinic. The primary objective of bedside instruction is to improve students' practical skills, clinical reasoning, and communication abilities as they interact directly with patients.