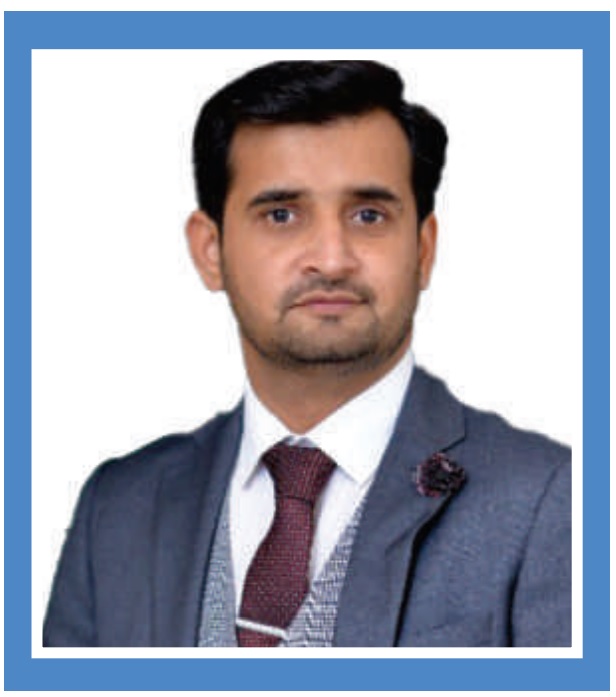 first consultant of CPMC, completed my FCPS in Paediatrics in first attempt by the grace of Almighty Allah. I am from pioneer batch and started my career in 2008. The Faculty of basic & clinical sciences at CPMC is matchless. The Dean of CPMC Prof. A. S. Chughtai made this institution an ideal place for medical education by his dynamic thinking, visionary leadership and ideas. I did my specialization department of CPMC under supervision of Prof. Dr. Fakhar Uz Zaman. He transformed me fro an ordinary doctor to a Pediatrician. He is an ocean of knowledge and his way of teaching is amazing. I am very grateful to my mentors. I love CPMC as I have spent quality time. I have witnessed its transformation from an ordinary institution to a remarkable post-graduation center. I will always cherish the time I spent in the library, lecture theaters, labs & pediatric nursery. I own my college and I will definitely educate the young doctors of CPMC to the best of my knowledge. I am proud to be a graduate of this esteemed institute.
am currently working as a Specialist Registrar at Sandell General Hospital, Birmingham and also training in Geriatric and General internal medicine."I graduated from Central Park Medical College in the year 2014. Throughout my medical career I was extremely well supported by my teachers and mentors. I studied, worked and trained at CPMC till I passed my Royal College Membership exams and planned to pursue my career further in the United Kingdom. I would not have been the man I am today if it was not for the support and motivation I received from this prestigious institution.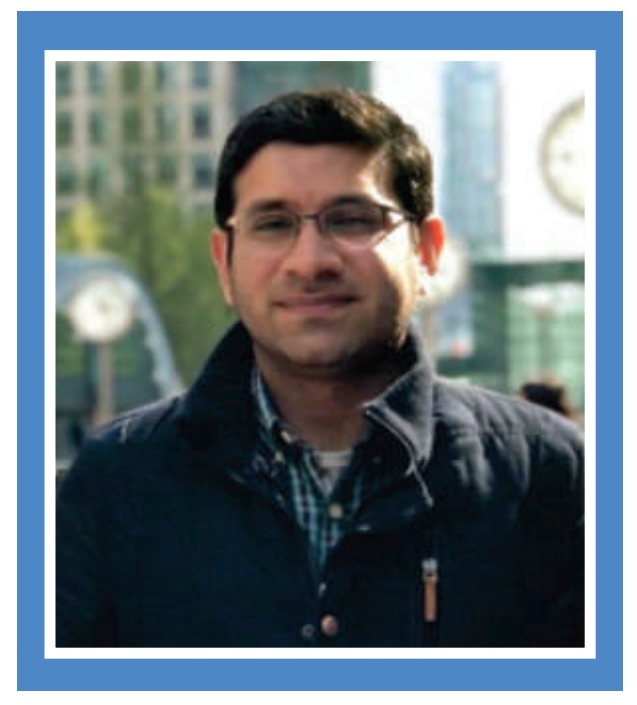 am graduate of batch 2009-2014. Being a cardiologist was always my aim and right now i am doing my cardiology fellowship at Mclaren Flint hospital in U.S.A."It gives me great joy in writing this and I assure you all I am today is only possible because of the robust and complete training offered to me by CPMC and above all the guidance given by the most amazing mentors and teachers at our college. I would always consider myself to be in debt to my college which gave me an opportunity to excel and achieve things in life we all dream of. I would above all always be most grateful to our Dean Dr. Chughtais whose unwavering support and help as well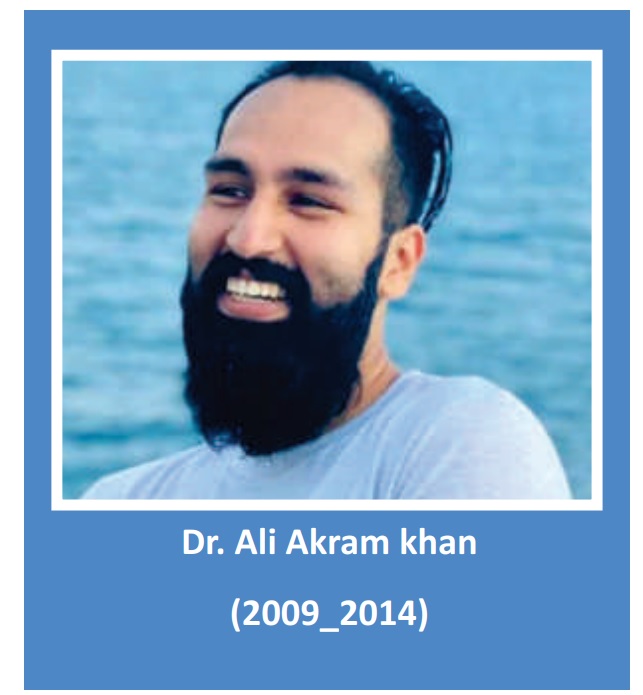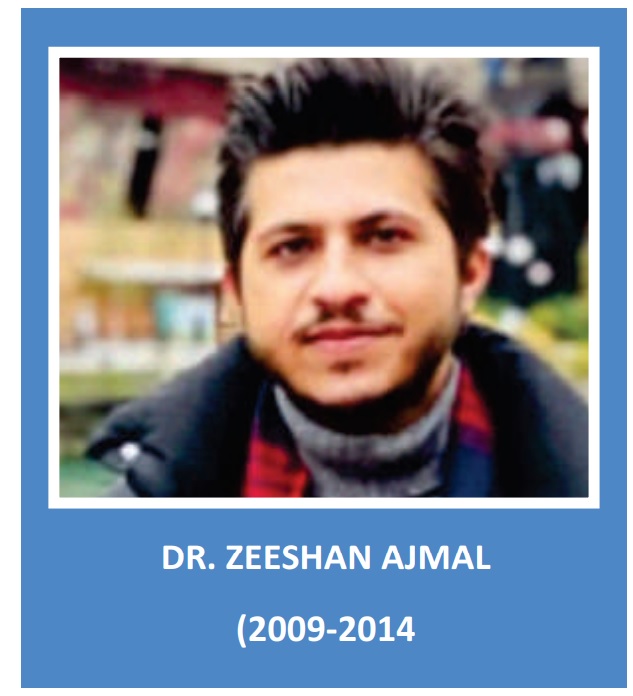 batch 2009-14 currently working as a Internal medicine resident at Detroit medical center, Michigan, USA. Being a part of cpmc was a perfect combination of both college experience and opportunities. I was NOBODY when I first arrived on this magnificent campus but In my 5 yrs, this great college's academic gifts allowed that NOBODY to become SOMEBODY. Graduating from cpmc and coming to US and getting a residency spot was never easy as our college was very new to this forum with limited exposure but there is only one thing that makes a dream impossible to achieve; The fear of failure. So being a proud parkinite my recommendation to my juniors is to believe in yourself and explore because you never change your life until you step out of your comfort zone.
Thinking out Loud! Cheers
While I was studying at college, I got to experience a dynamic and diverse life at the state-of-the-art campus of CPMC unlike any other. Through student organizations and activities, opportunities to get involved with the local community increases that helps me to do well. There is always something fun and exciting happening on the campus. The faculty of the Central Park Medical College have been absolutely outstanding in directing me to achieve my career goals. The professors care about what you are doing with your studies, how you are handling the curriculum, and what you can do to get help if needed. They have been nothing but supportive of my goals and reach out to me to see how I am doing along the way. The workload certainly keeps me on my toes but the value of the graduate program is impeccable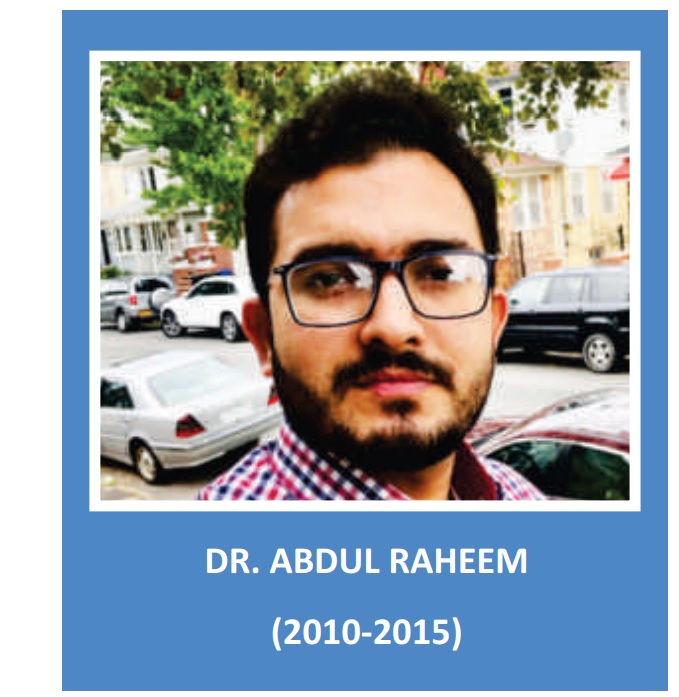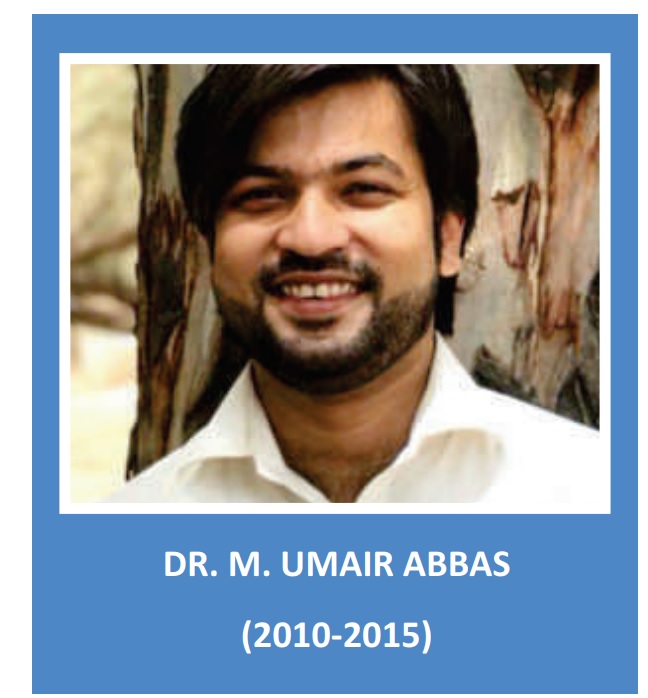 alumni pioneer batch of Central park medical college batch 2008-2013. Currently final year resident orthopedic surgeon at lahore general hospital. "CPMC". No words can describe my affiliation for this institution. It feels second home to me. I am a proud graduate who will always strive to honor its name
graduate of batch 2010-2015. Currently, i am working as a resident of surgery at central park teaching hospital. Along with that, i am too honoured to play a responsible role of DMS at CPTH. Studying at CPMC gave me a recognition that is consummate and foremost. I had a great college life as they provided us with good balance of studies, discipline and extra-curriculars. I still remember that feeling of elite, when i was chief organizer of CPL for four years in CPMC. I am too grateful to my proffessors and mentors who moulded me into the finest versions of myself. In the end i would like to say my juniors , "intelligence without ambition is bird without wings.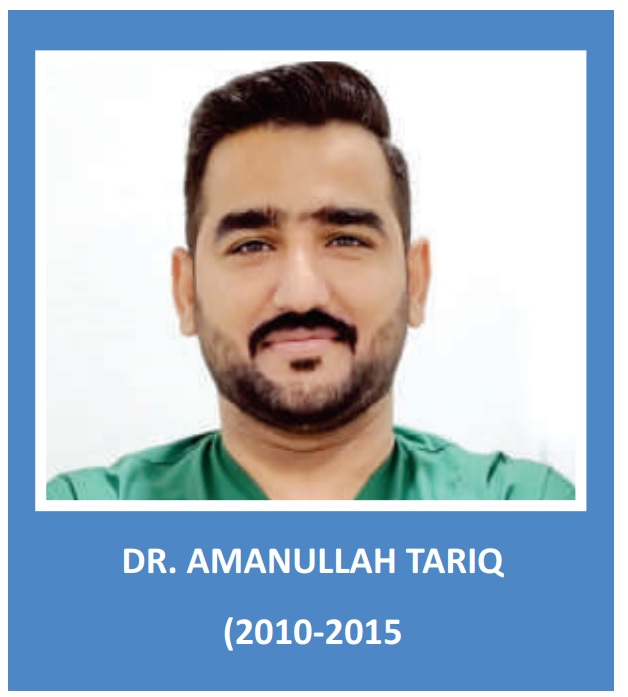 Achieve what you aim for but never forget to work for the people" is what my father told me throughout my academic journey.After graduating from central park medical college I have worked in various government institutions in order to serve the people. Now I want to take a step further and evolve myself to the utmost, for this reason I began my plab journey and successfully passed plab 2 in 2021, my aim is to learn from one of the greatest health care systems in the work in the NHS so that one day I can bring all that I've learnt back to Pakistan and implement it to our health care systems. Being the leaders of tomorrow we need to think ahead to the times when we will be the ones in power and plan for the differences that we need to make in this world. My advise to my juniors is the same one my father gave to me: give back to the people.
and I am a graduate of the batch of 2014-2019. My time at CPMC not only gave me an education in medicine but also an unparalleled one on life as well. It was here, through extra-curricular activities such as the Central Times and my involvement in research, that I was finally able to build up the confidence to finally dip my toes in professional writing – and with success. I'm currently a published author of two novels and have also been a contributor for The News. At the moment, I'm working as a medical officer while studying for post-graduate exams. I will always owe CPMC an immeasurable amount of gratitude for shaping me into the person I am today.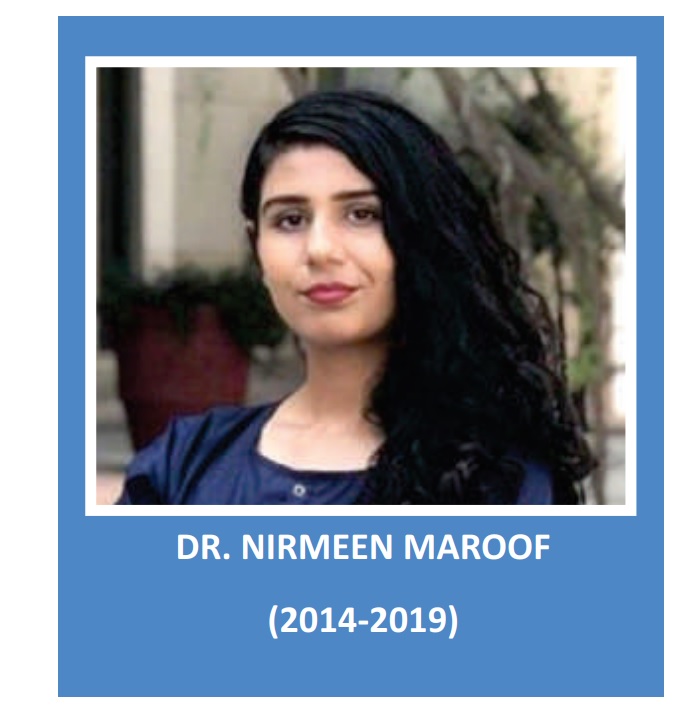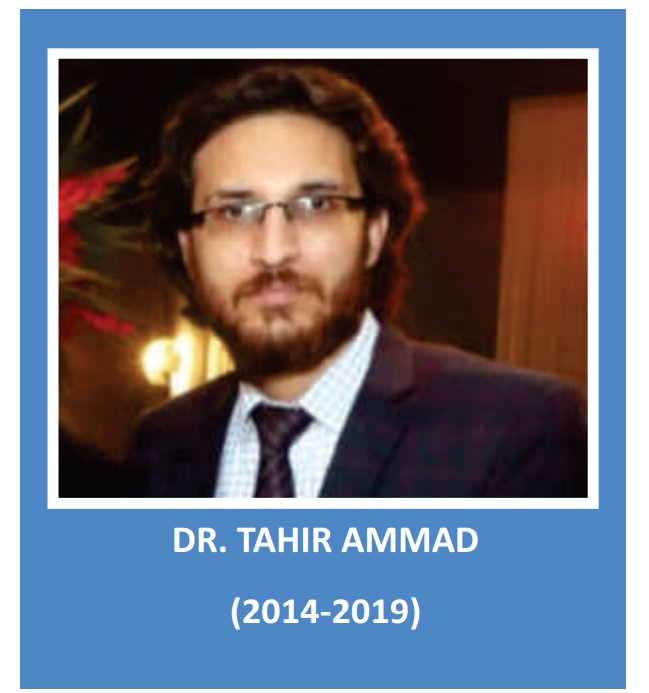 is currently working in Central Park Teaching Hospital as Speciality Registrar. I studied in Central park medical college and I'm from 2014 batch. This institute has made me what I'm today. I worked, learned and completed my FCPS training under supervision of Prof Dr Fuad Shafiq. He is a brilliant person and an excellent mentor. He helped me in everyway he can. I also done MRCP written from Royal College of London and waiting for my clinical exam. I have seen this institute ( CPMC ) from beginning and I believe that this institute will rise and will become one of the best institute in Pakistan.
Capt. Dr. Faisal Khan Niazi
currently serving in army medical corps. I am a graduate of Central Park Medical College Lahore. Its my firm belief that anything can be achieved through handwork n passion. Central Park taught me the discipline of living my life, and it's environment has encouraged me to learn leadership qualities which helps me to excel in every work i am doing. In the end, I want to say "If the plan doesn't work, change the plan but never the goal and at last i would say Nothing in this world is impossible."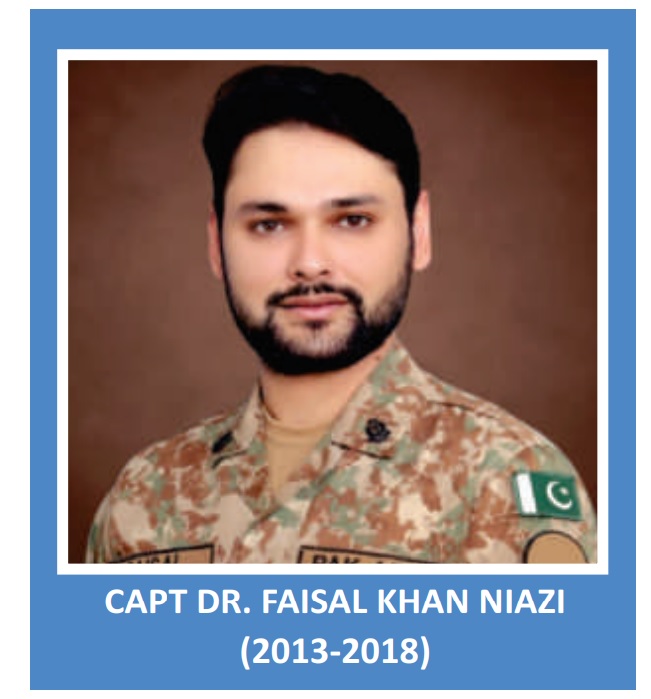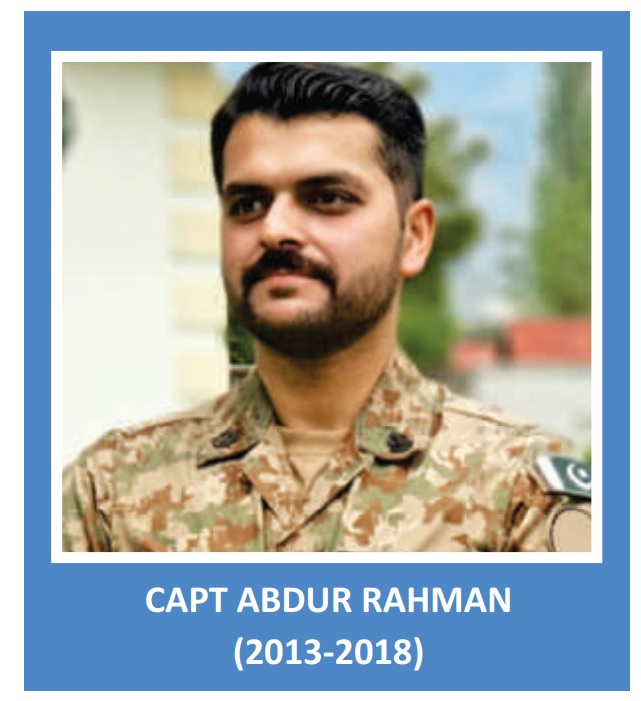 Capt. Dr. Abdur Rahman Hashmi
currently serving in Pak Army Medical Corps. I am a proud graduate of 6th batch (2013-18) of Central Park medical College. It was my great fortune that I did my medical studies from CPMC. I'm ecstatic to share that we have matchless faculty, proficient and professional study environment, best of sports facilities and much more. Prof A.S Chughtai's untiring efforts and conscientiousness has led this institution to the new heights of success. CPMC has secured splendid recognition and appreciation in a very short span of time. I assure you all that it is one of the best medical school not only in Pakistan but all over the world. CPMC will always remain my second abode."
currently serving in Army Medical Corps. I am a graduate of 2014_2019 batch of Central Park Medical College. The faculty & administration of CPMC is very hardworking & motivated. Prof. A. S Chughtai is very devoted and has uplifted CPMC to top renowned institutes of Pakistan. Dean is managing CPMC in a befitting manner and maintaining standards of medical education. CPMC has the potential to rise sky high not only in Pakistan but all over the world.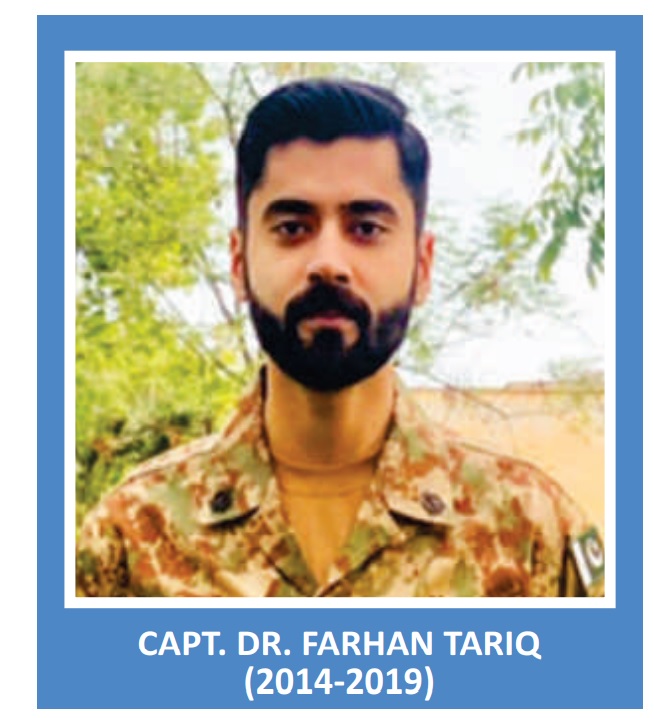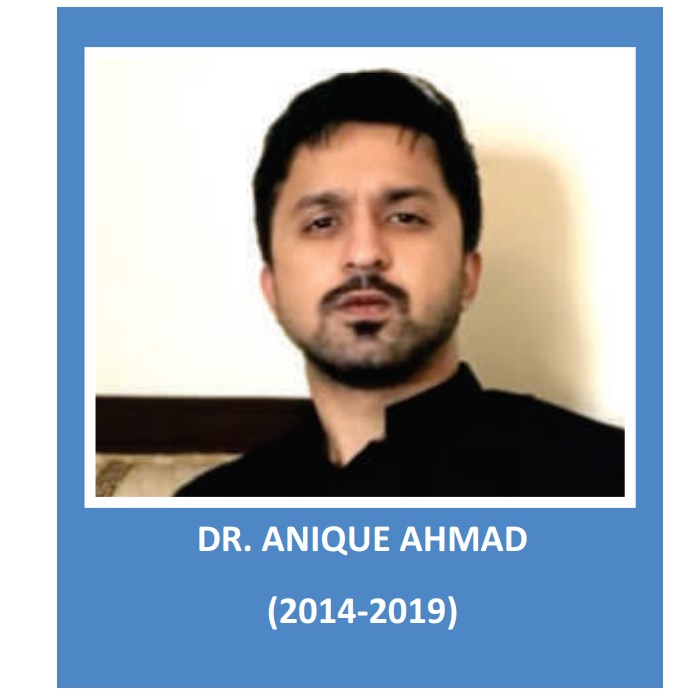 Dr. Anique Ahmed Choudhary
a proud graduate of CPMC am is currently working in Orthopaedics for NHS. I graduated in 2018 and completed my housejob from CPTH in 2019, so that makes a total of 6 years spent in this beautiful place. I completed my IELTS and PLAB 1 during the housejob, and took PLAB 2 right after, non of which would've been possible without the supportive environment provided by this institute. Along the way, i made countless happy memories and forged friendships that will last a lifetime. CPMC made me who i am today with its inspiring academic environment and teachers that never give up on you. I owe every bit of my success to this place that will forever be a part of me, and no matter where i go i will always call this place my second home.
Enter your Name
your name
Note: Image size must be 400×400 pixel