The primary objective electives policy is to allow students opportunities to select, direct and organize a placement during their undergraduate training responsive to individualized needs and/or interests. Central Park Medical College offers elective rotations to its students during the summer & winter breaks. They are encouraged to utilize the holiday breaks in choice of their clinical specialty to develop future clinical career directions. Research oriented electives are offered by all teaching departments of CPMC. After clearing their 3rd Professional exam of academic session, interested students do their elective program planning in consultation with Heads of the Departments they are interested to take up electives in. Other than that, the students with good academics and research record can opt for electives both nationally and internationally at medical universities recognized by PMC/ HEC.
Depending upon the career interest of a student, the following specialties can be chosen from, both within CPMC / CPTH and outside;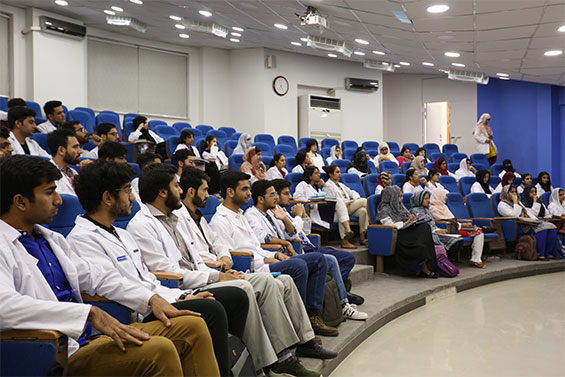 Electives are a part of academic / career counselling at CPMC. These can be up to four weeks long and are available to full time students with good academic standing. Student must meet the eligibility criteria for desired rotation. To be eligible for electives program at Aga Khan University, students should remain registered for electives at CPMC. Students who have applied for elective at CPTH / CPMC will be notified one month prior to the elective period. For choosing electives abroad, experiencing healthcare in a different geographical and cultural setting is one of the commonest types of elective, to broaden the clinical skills and practical experience of students.
At the conclusion of the elective, concerned faculty will evaluate students. Additionally, students will be required to submit a comprehensive report on the training/research / clinical rotation undertaken, to the co ordinator of the electives program committee. Students are asked to provide feedback at the end of their elective placements.
Applications must be complete and received 30 days prior to the elective start date. No exceptions will be entertained. Additional required documents include: