Community Medicine is the branch of health concerned with the health of population. It provides comprehensive health services ranging from preventive, promotive, curative and rehabilitative services. Research in the areas of Public Health and Community Health are essential aspects of the department.
The Department of Community Medicine supervises all research activities based on the vision of University of Health Sciences (UHS), Pakistan Medical Council (PMC) and Higher education commission (HEC) with special emphasis on evidence-based research, innovation and personality grooming of our graduates as a mandatory part of the curriculum. The Department of Community Medicine has trained 25-30 research mentors through a series of research workshops. These research mentors are responsible to take a session of research methodology and mentorship once a week. The department has published 15 original research papers.
The Community Oriented Medical Education (COME) and field training gives our students a clear picture of socio-cultural, economic and other multiple factors associated with health and disease, and concepts about planning and management of programs for preventing disease and improving health of the community as a whole.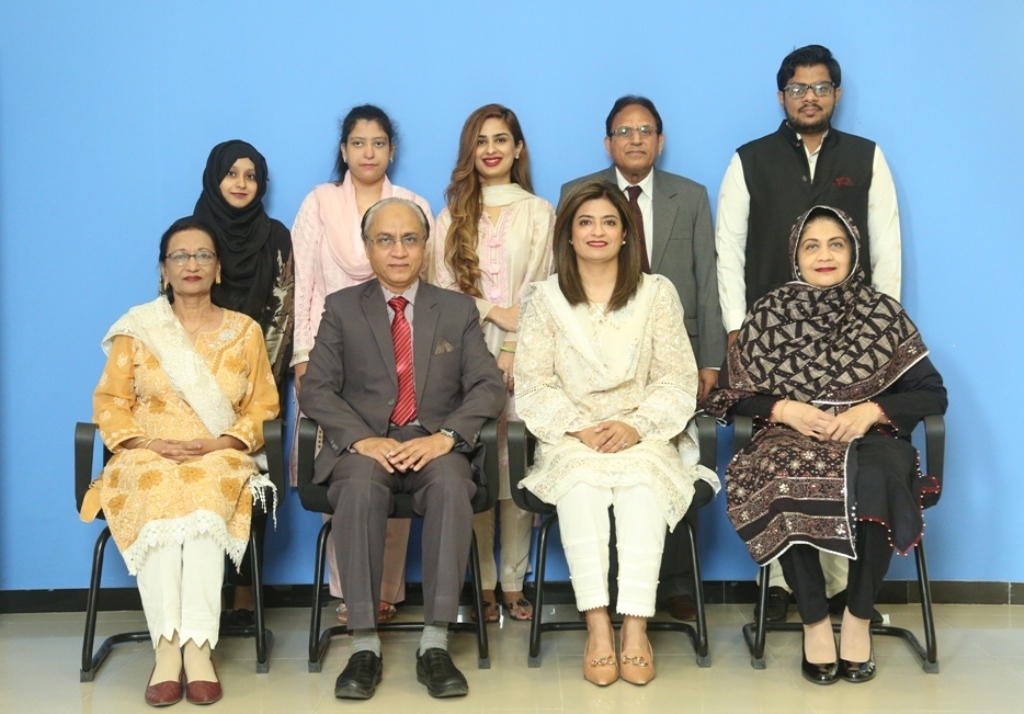 Prof. Syed Tahseen Haider Kazmi
MBBS, MPH, FCPS
Head of Department
Dr. Maqbool Ahmad
MBBS
Senior Demonstrator
Dr. Saba Iftikhar
MBBS
Demonstrator
Dr. Hina Ahmed
MBBS, M.Phil, MHPE (Scholar)
Associate Professor
Dr. Shamim Akhtar
MBBS
Senior Demonstrator
Mrs. Nighat Iqbal
MSc Psychology, M.Phil in Applied Psychology
Social Worker
Dr. Shehnaz Khan
MBBS, MPH, Ph.D (Scholar)
Assistant Professor
Dr. Mavra Tahir
MBBS
Demonstrator
Prof. Saira Farhat
MBBS, MPH
Senior Demonstrator
Dr. Abdullah Yousaf
MBBS
Demonstrator