Prof. Muhammad Amer Mian
MBBS, FCPS, CHPE
Principal, Central Park Medical College
Prof Muhammad Amer Mian graduated from the 5th MBBS course of Army Medical College in 1985. He was commissioned in the Army Medical Corps as captain and after basic military training did house job from CMH Rawalpindi and then was deployed to the front line in Kashmir. He joined a surgical career in 1989 and worked as a graded surgeon at CMH Lahore and a field unit in interior Sindh. He Did FCPS (Pak) in general surgery in 1995. And ever since then has been practising surgery in the different hospitals of the Armed Forces. He became a supervisor for FCPS part II in 2000 and worked in various teaching hospitals including Combined Military Hospital, Rawalpindi and Combined Military Hospital Lahore and their associated medical colleges.
He taught postgraduates in surgery, undergraduates of MBBS, nurses and paramedics at Army Medical College, and Armed Forces Post Graduate Medical Institute, Rawalpindi, CMH Medical College Lahore and Central Park Medical College. While at CMH Lahore Medical College, he was promoted to Professor of Surgery and retired from the same hospital/college in 2013. Immediately post-retirement he joined Central Park Medical College as Professor and Head of Surgery and left briefly for CMH Lahore Medical College in 2022 and re-joined Central Park Medical College as Principal and CEO. To his credit is the initiation of modern-day laparoscopic surgery in the Armed forces, the fruits of which are now evident. He was also instrumental in the initial planning of the infrastructure of the present CMH Rawalpindi setup. He is certified in Health Professionals Education and has a passion to impart clinical knowledge and skills.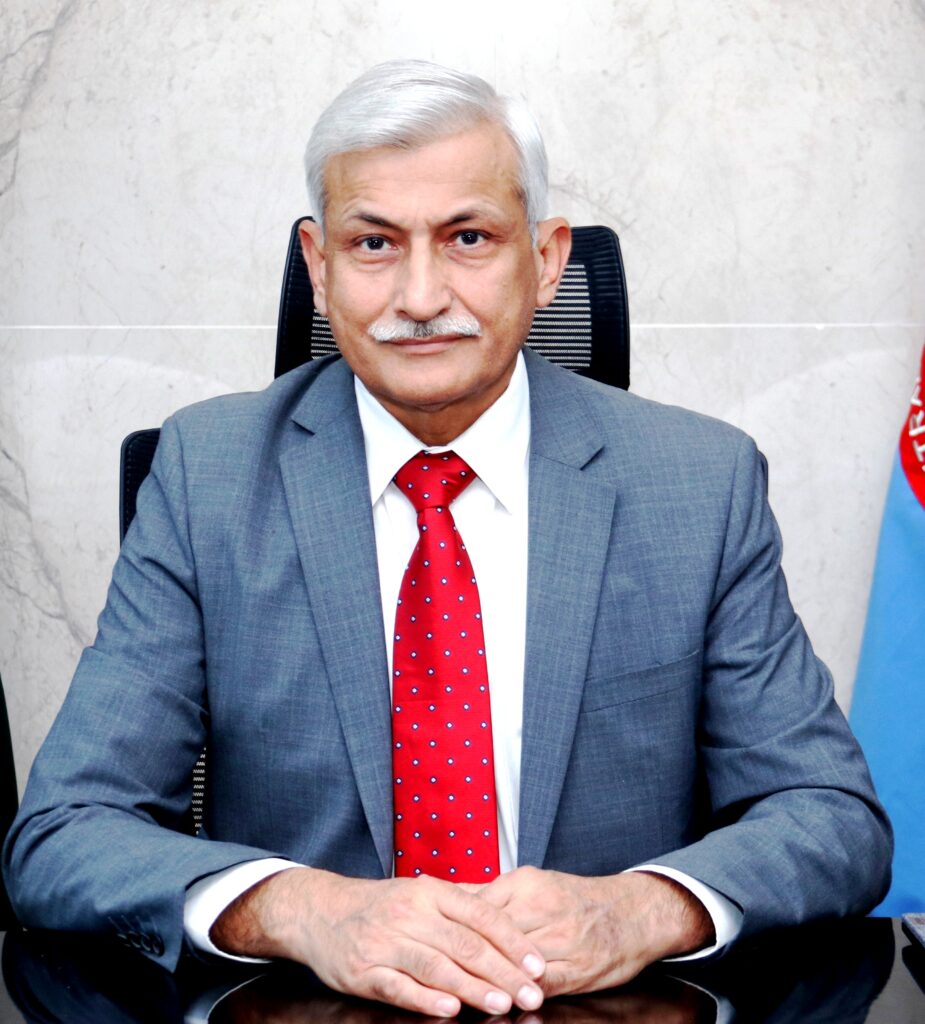 I am thrilled to welcome you to Central Park Medical College, an A+ category institute, where your dreams have the potential to become a dazzling reality. As you stand on the threshold of embarking on a journey towards becoming a healthcare professional, I invite you to explore the extraordinary opportunities that await you within our esteemed institution. 
CPMC is not just a medical college; it's a nurturing haven where excellence is not just a goal, but a way of life. Our commitment to academic brilliance, combined with a holistic approach to education, sets us apart as a beacon of knowledge and personal growth.
Our purpose-built campus, sprawling over 25 acres, is a testament to our dedication to providing you with the best environment for learning. With state-of-the-art facilities, including well-equipped lecture theatres, laboratories, and a library connected to HEC digital library, and is open 24/7, we ensure that you have all the resources you need to thrive academically. 
But we understand that education extends beyond the classroom. That's why we offer a plethora of co-curricular activities to help you discover and nurture your hidden talents. We have vast playing fields in a green campus. We believe in character development, discipline, and fostering a spirit of compassion that's essential for any healthcare professional.
Our teaching hospital, an integral part of CPMC, not only offers invaluable hands-on experience but also reinforces our commitment to serving the community. As you navigate through various medical departments, you'll witness firsthand the impact you can make on people's lives.
At CPMC, we don't just create doctors; we shape future leaders in healthcare. Our accomplished faculty members are not only experts in their fields but also dedicated mentors who will guide you towards achieving your fullest potential.
Over the 13 years since its inception, CPMC has produced over 900 graduates. 100 are now specialists, while over 200 are completing their training. Several have joined various programmes abroad. Over a dozen have joined the Army. Our graduates got admissions to top universities internationally as well as locally.
As you flip through the pages of this webpage, I encourage you to envision the remarkable journey that awaits you at CPMC. Whether you aspire to be a ground breaking researcher, a compassionate healer, or a change-making advocate in the medical field, we are here to provide you with the tools and support you need to succeed.
I look forward to welcoming you to our campus, where your ambitions will find wings to soar. Join us at CPMC, where we don't just transform dreams – we transform lives.