Establishment and Focus: The department of physiology at CPMC was established in 2008 and focuses on providing high-quality education in Human Physiology to undergraduate students.
Interactive Learning Environment:
The Physiology Department at CPMC is employing various teaching methodologies including TBLs, flipped class room and presentations by the students to engage and stimulate student interest in the subject. By incorporating these teaching methodologies, the Physiology Department at CPMC is creating a dynamic and student-centered learning environment. These strategies promote active engagement, critical thinking, and the development of essential skills, which are crucial for a deeper understanding of physiology and successful careers in the field.
We also believe in personal responsibility and accountability. Our students have opportunities such as leadership roles, research, and community outreach. These lay the groundwork for successful future medical professionals, researchers, mentors, and educators. The integrated curriculum is providing opportunity to the students to widen their learning and experience the interaction with the patients and their diseases from the very beginning. This holistic approach is establishing a sense of responsibility and empathy towards the patient from the very start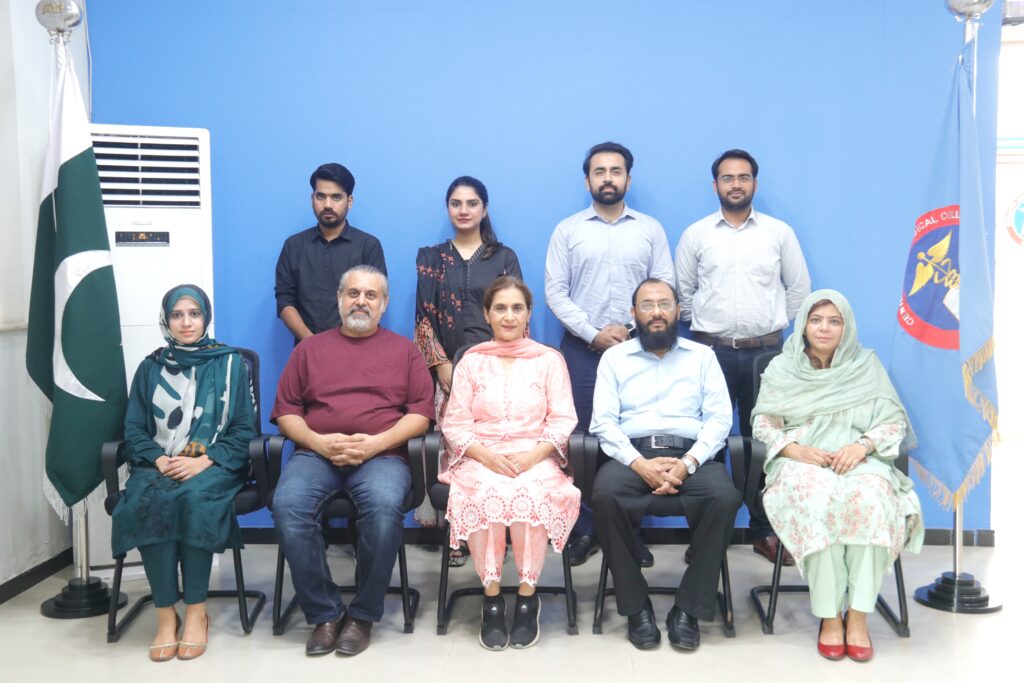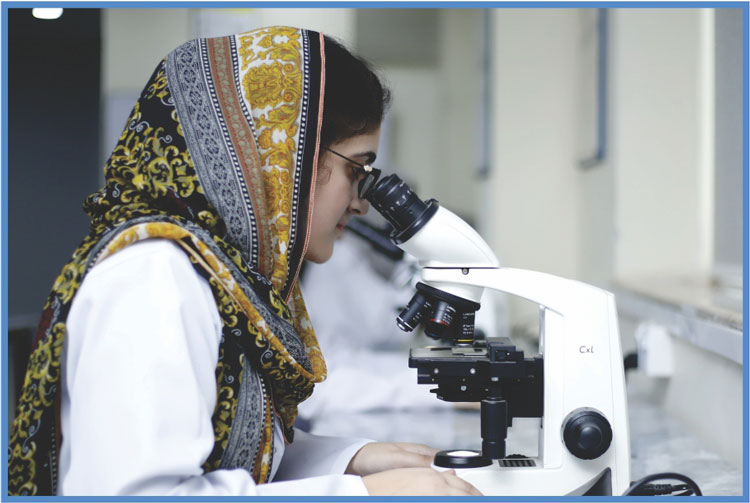 The department boasts a state-of-the-art laboratory on the ground floor. It is well equipped for conducting experiments related to blood, cardiovascular system, respiration, special senses, nerve, and muscles. This laboratory has become a center of hands-on learning and building problem-solving skills. We have recently established an innovative, and now very popular Power lab (Interactive Data Acquisition System) where students and faculty members record data from their own bodies, the innovative Lab Tutor 4 Teaching Suite is an integrated solution for life science laboratory courses.
An up-to-date departmental library, round-the-clock modern e-library, and renovated lecture theaters with WIFI and demonstration rooms are some other significant subsections. The faculty at the department of physiology is highly qualified, experienced, dedicated, and progressive. They aspire to be a source of inspiration, guidance, and support for their students.
Overall, the Physiology department is dedicated to providing a comprehensive and hands-on education in Human Physiology while fostering a culture of responsibility, innovation, and excellence among its students and faculty members.
Dr. Huzaifa Ahmad Tariq
MBBS
Demonstrator
Dr.  Aleena Amjad
MBBS
Demonstrator
Dr. Nida Siddique
MBBS 
Demonstrator
Dr. Sarmad Iqbal
MBBS 
Demonstrator
Dr. Ayma Tariq
MBBS
Demonstrator
Dr. Ayesha Tariq
MBBS
Demonstrator