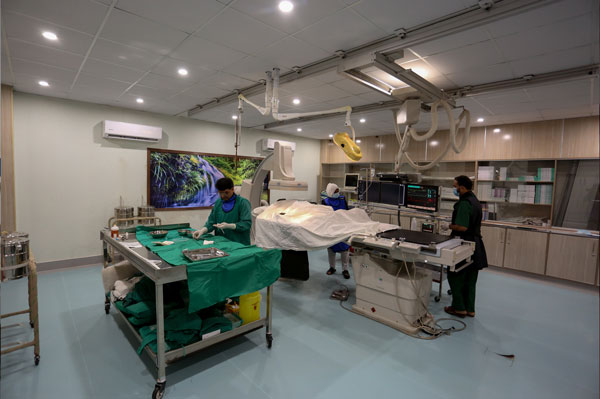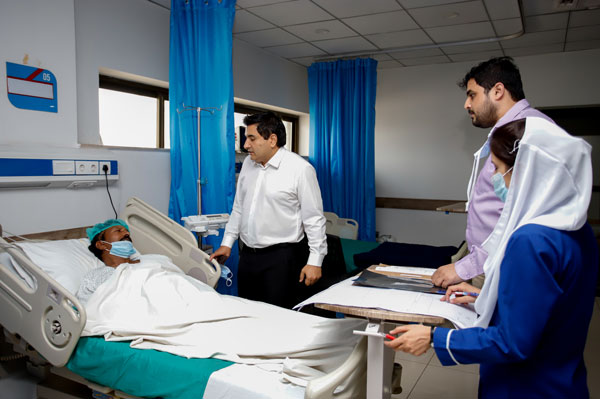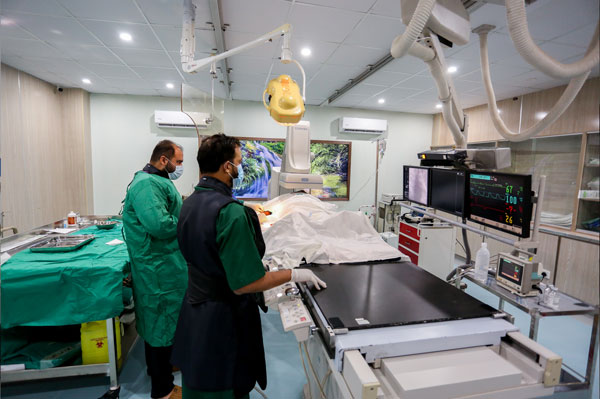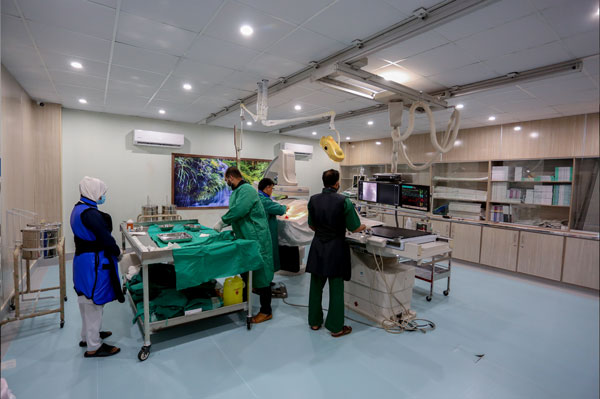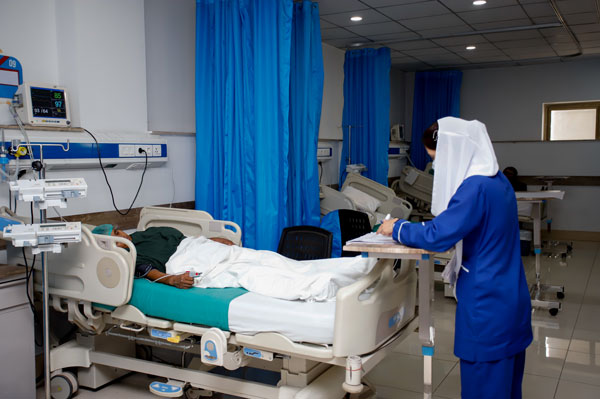 The department of cardiology is equipped with latest state of the art CCU (16-bedded with latest machinery) and 13 male bedded cardiac ward and 13 bedded female cardiac ward, outpatient clinics cardiac ER, and latest cath lab (cardiovascular procedures – angiography, angioplasty with stents, temporary and permanent pacemaker implantation, inferior vena cava filters). Moreover, the department offers noninvasive facilities such as:
ECG
Transthoracic and transesophageal echocardiography
Exercise stress test and dobutamine stress echo testing
24-hour holter monitor
24-hour ambulatory blood pressure monitoring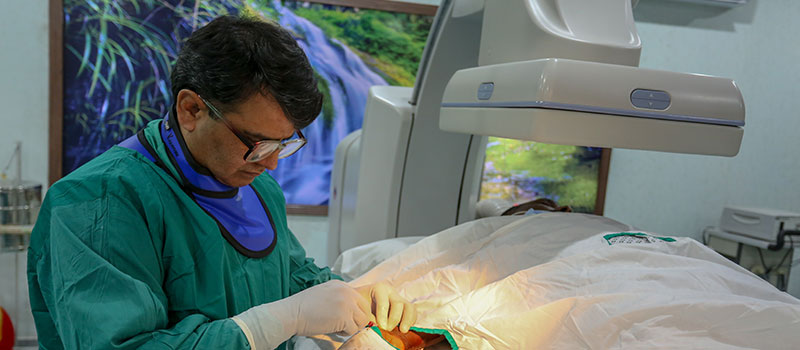 An integral part of medical education, medical students benefit from the experience of highly qualified faculty who instruct via bed side teaching, basic life support (BSL), advanced cardiac life support (ACLS) resuscitator, ECGs, echocardiographic image interpretation, real me cardiac intensive care and emergency management.
Furthermore, the department of cardiac surgery is equipped with latest state of the art operation theaters with surgical ICU. The department performs coronary artery bypass graing (CABG), heart valve surgery and vascular procedures for peripheral arterial disease.