HUMAN RESOURCE PHILOSOPHY
Central Park Medical College & Teaching Hospital (CPMC / CPTH) believes that quality Human Resource is the key to our long-term success. We have an overall strength of around 1000 employees, who are working day and night for the welfare of the community. Their services benefit thousands of other human beings who either come to CPMC / CPTH seeking Health Care and the knowledge of modern Medical Education. It is therefore, imperative to provide the best working environment to everybody at CPMC / CPTH and to compensate their efforts in the most appropriate and respectful way possible.
HR Department is likely to be responsible for some or the whole of the employment cycle of the institution. The employment cycle comprises the following key stages: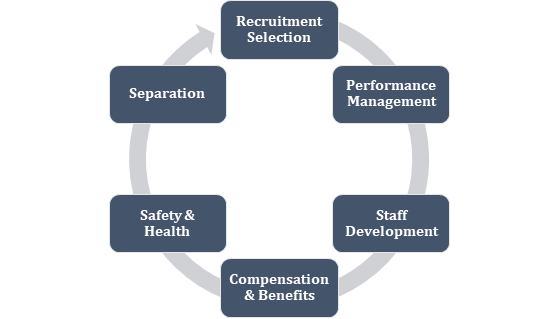 WHY SHOULD YOU JOIN CPMC?
We are an equal opportunity employer, where an individual's career growth is the culmination of their competence, dedication and leadership potential. We strongly believe that recruiting and engaging the top talent will lead to best practices and bring the institution
Job Opportunities Central Park Medical College is recognized by the Pakistan Medical Commission and affiliated with the University of Health Sciences, Lahore. Central Park Medical College is an important unit of the Health & Education Foundation, which also comprises the 600 bedded Central Park Teaching Hospital, Central Park Nursing College and Central Park College of Allied Health Sciences.
Careers