About
Us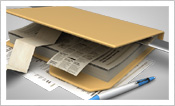 The Health and Education foundation
was established after extensive consultations undertaken by a group of overseas Pakistani doctors from the United Kingdom led by Dr. Ahmad Tanvir Naqvi & Dr. Asif Abbas Naqvi, who wanted to contribute in medical education and medical service delivery in Pakistan. It was however recognized that in order to establish a workable organization one must have collaboration with a Pakistani based group. This came about in the form of Mr Mian Tahir Javed, Mr Riaz Chohan and Mr Ashfaq Mahmud Khan who are businessmen and Philanthropists. Further support came from a USA based educationist Mrs. Uzma Rafiq.
The joint efforts of Overseas Pakistani doctors and local Pakistani partners has resulted in Health and Education Foundation. The objective of the foundation is to bring excellence in medical education and service delivery in line with the developed world. The scope of the Foundation is to provide undergraduate, postgraduate education in medical and and allied fields.
The first venture was the establishment of Central Park Medical College on Ferozepur Road, Lahore. It is housed in a purpose-built building extended on 26 Acres of land located in Central Park Housing Scheme. The Campus consists of college building, girls' and boys' hostels along with play grounds.
The second venture of Health and Education Foundation was Central Park Nursing College. It is running CNA and postgraduate nursing programs.
The third venture is Central Park College of Allied Health Sciences. It has already started technician level programs and now graduate level programs are going to be started.